There are 5 phases of an AFWERX Challenge: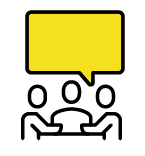 1. Challenge Definition workshop
We gather a diverse set of subject matter experts using advanced facilitation techniques in a 2-day, face-to-face, Challenge Definition Workshop from industry, academia and the government to help define the challenge and formulate an actionable challenge statement that is marketable to industry.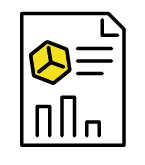 2. Open Innovation Challenge
We launch a Crowdsourcing Campaign that is open to innovators from industry, academia and the government who have full or partial solutions to solve the problem identified. Innovators submit their solutions and a panel of subject matter experts, including Air Force decision-makers, select the innovators who will be invited to the Challenge Showcase.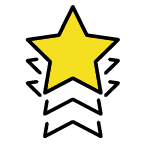 3. Showcase
We host a 1-2 day Showcase Event that brings together the selected solution providers and potential government customers to demonstrate, discuss and iterate solutions.

4. Contract
We bring the right people together to expedite the process of awarding contracts for selected companies to continue development and/or deliver solutions.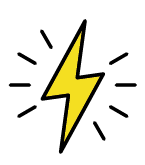 5. Impact
In much shorter timeframes, innovative companies and institutions have easier access to advantageous government contracts and the U.S. Air Force has better solutions with the latest innovations to better serve the warfighter.